Germany: A Fairytale Wonderland!
Omio x Deutche Bahn (Autumn '21)
Germany is home to the Brothers Grimm and their iconic fairy tales. Mad King Ludwig's castle in Schwangau and Sababurg castle in Reinhardswald inspired Walt Disney and others.
From Berchtesgaden in the Black Forest to Neuschwanstein Castle in Bavaria to the gingerbread-like homes of Dinkelsbühl, this territory explores how to create holiday magic in enchanted German destinations.   
Omio x Deutche Bahn (Summer'22)
Omio x Deutche Bahn (Autumn '22)
The campaign is focusing to attract international customers for visiting DE 
(close to the border cities), to show autumnal short and sweet activities that can be done for weekend. ​​​​​​​
Campaign dedicated Covid 2020 pandenia:
Stay safe, stay inspired
Omio also sells a variety of 
night trains
 throughout the world, including Europe and 
the US. The campaign shows the advantages of booking the night train tickets with Omio and has the goal to bring back adventurous mood to this type of travel.

Summer campaign '22: "You deserve it!"
It's been a little while since we've been enjoying in the right way all that little things and moments that Summer usually brings to our life.  Now, we have earned to enjoy this Summer at the best. 
It's time to catch up, because we deserve it. We will provide several example of activities, things to do, magic moments that are we are missing since a while and now we are bringing back to our Summer.
(spring'22)
OMIO X visitBerlin
We've partnered with visitBerlin to generate post-COVID bookings
to the city, for both transportation and accommodation. Berlin has always been a trendsetter and always one step ahead. Whether it's fashion, clubs, culture or attractions, Berlin is not a city like any other—and yet affordable. Immerse yourself in the Berlin feeling and celebrate your regained freedom with unforgettable experiences that you can only have in Berlin.
Although Berlin is perfect to discover on a budget, we're throwing in a 5€ travel voucher on top.
The little things campaign
In the post-lockdown world of travel, we want to remind our customers of all the little things they missed the most when they couldn't travel. Connections with family and friends being the primary reason we're never taking travel for granted again. A gentle ode to travel, that celebrates all The Little Things. Digital, video-led campaign.
Different purposes Landing Pages
​​​​​​​
To find out which airports in European capitals are the most convenient, we examined a range of factors that define comfort and convenience. The final result is a ranking of the Most Convenient Airports in Europe.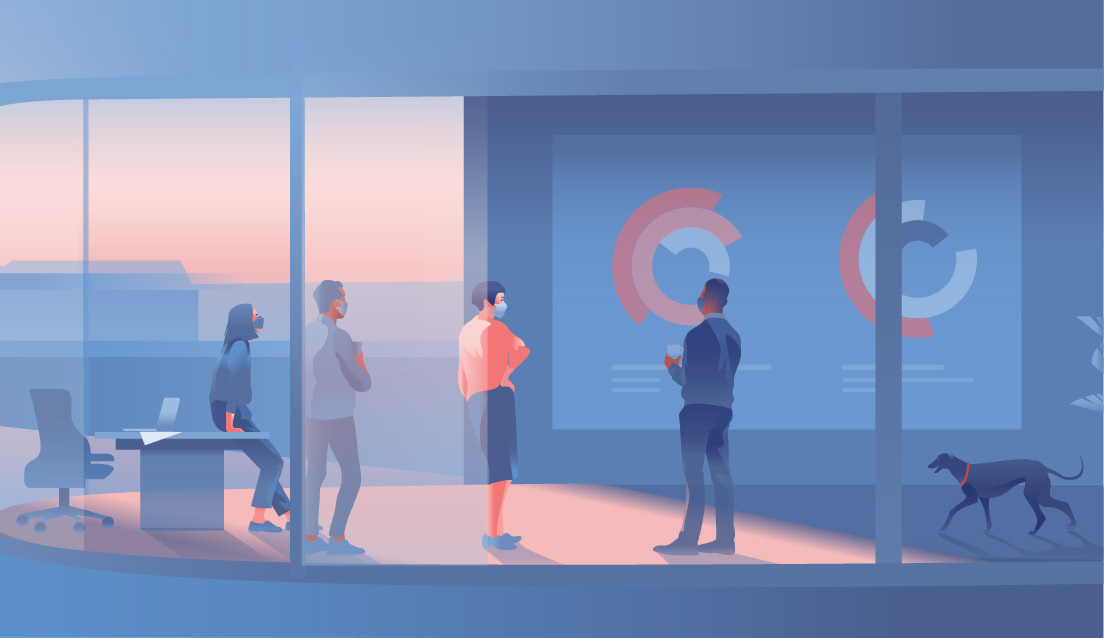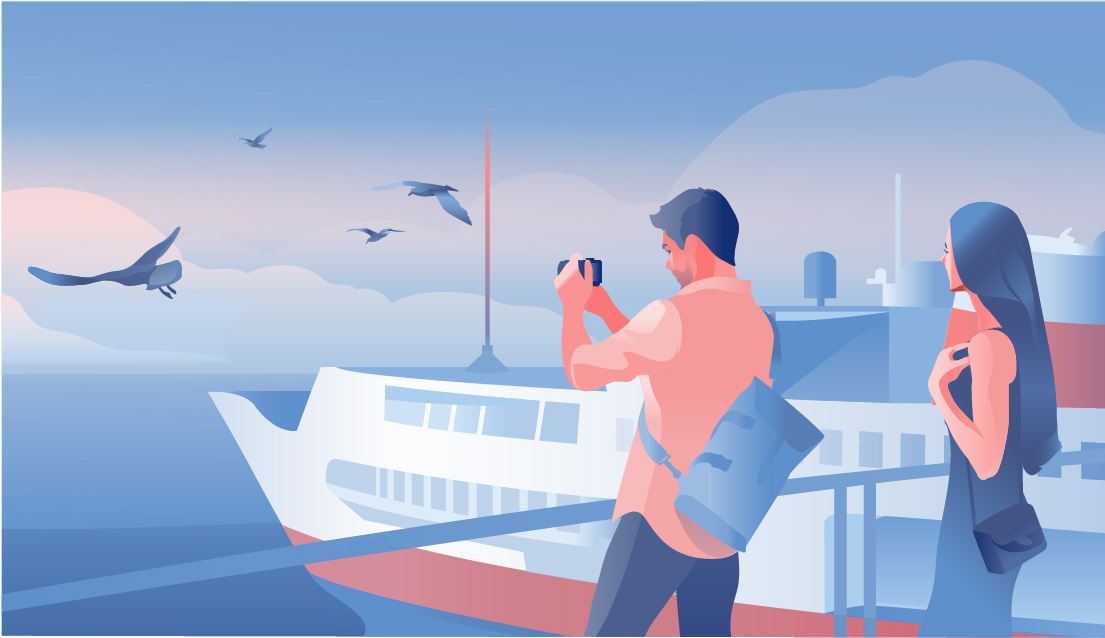 >320 Spot Illustrations were created.
Usually a spot illustration is an object without background or simplified one that solve the business problem for supporting the product on many levels. This type of illustration highlights featured areas on home pages, and add brand recognition throughout the site/App. It allows better understanding the message by users and helps to translate the meanings in an exerted way. 
Transformation of the illustrative style by years:
2018
The task was to create and elaborate style based on principles of simplicity, combining  flatten objects, go more for contrast by using dark colours from the palette, make it sharp, straight-forward.
2019/20
As we evolved our brand tone of voice, illustrations needed to reflect a more human, more empathetic and connected style. People enjoying meaningful moments while travelling. More storytelling and poetry in the content. Diversity with objects, animals, landscapes and characters, which also includes the portraits of Omio's employees as characters.More complex foreshortening, a colour palette evolving to lighter shades/gradients.
OOH Campaign in Italy and Spain '19
A branding for Spain: focusing on the ease of our booking system and our vast inventory of providers. The campaign ran in June and July, so the idea was to go went for water-related copy in order to inspire madrileños to escape the heatwave. The billboards were located in some of the busiest Madrid metro stations as well as some central streets.
English version: "Clear as water."
Clear and transparent: compare and book trains, buses and flights in a few seconds.
Sustainability is going mainstream – also in tourism. More and more people make a conscious effort in considering how their everyday choices affect the world.
The campaign encourages customers to travel without any trade-offs: 28 other routes that are more efficient by train. It reveals new numbers of CO2 emissions based on new researches and shows the time saved by train travel for top routes.
stickers/Portraits of 180 employees