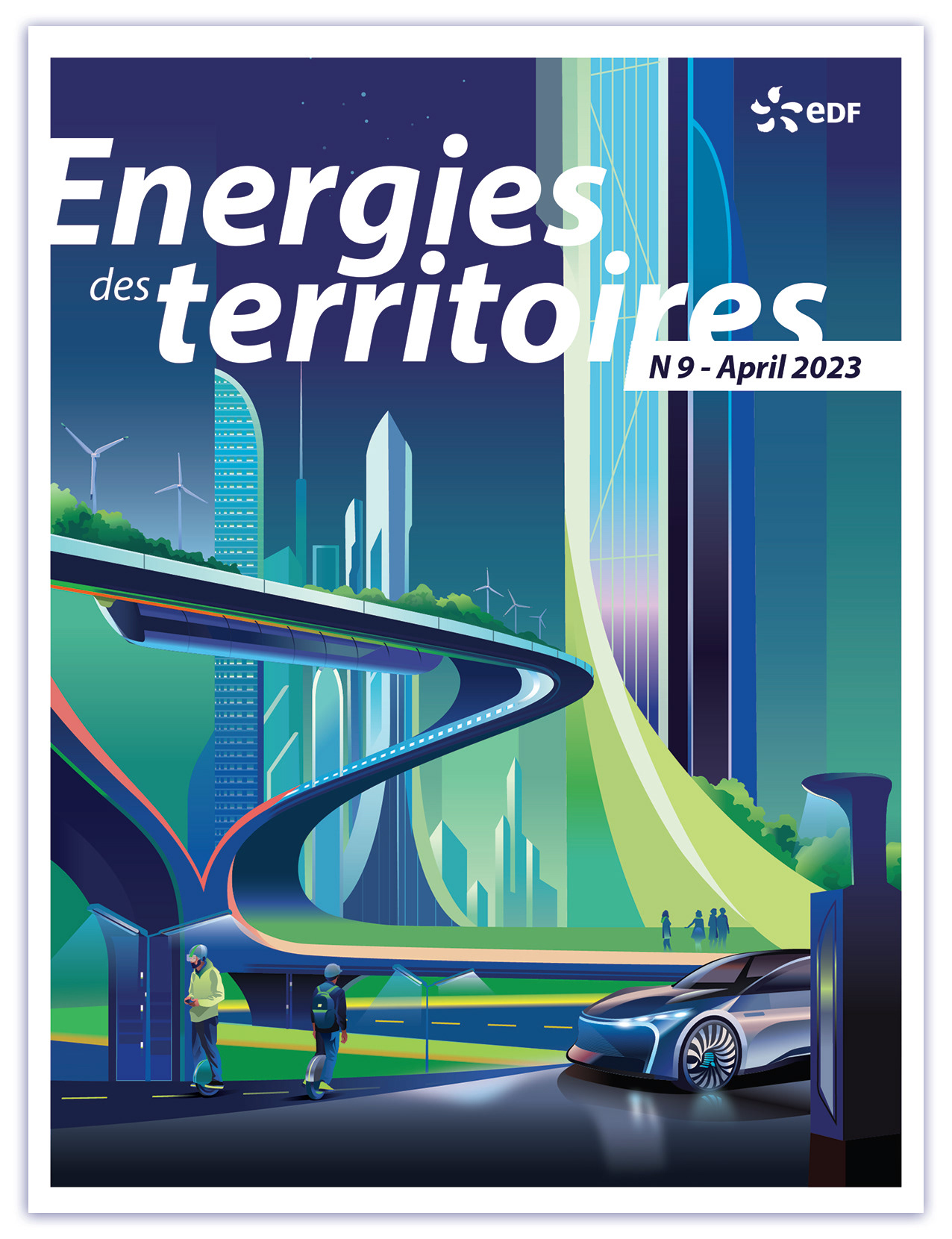 "Analyzing data is contributing to services
energy of a community"
Louise Raclet
, 28, Energy Data Analyst
Mastery of data is a key condition for success the ecological transition. It is used to build sustainable transport networks, develop programs thermal renovation, deploy lighting smart city and associated connected services or properly manage local energy production.
"It's a chance to work on the biggest sites of the 21st century »
Violette Escot
, 24 years old, welder in a nuclear environment.
After my vocational baccalaureate, I discovered a welding training school that had just opened its doors in Normandy. Until then, I had no good image of industrial professions. I thought they weren't done for women.
"My technical skills feed the territorial dialogue"
Guillaume Josse
, 31 years old, photovoltaic plan engineer
One of the advantages of my position is that it covers all phases of photovoltaic unit installation projects: technical and economic studies, response to calls for tenders, development, implementation of markets, standartisation of processes and methods.
"I am the ambassador of a high-performance low-carbon solution" 
Rémi Verrière
, 38 years old, low-carbon hydrogen customer advisor 
I hold a technical-commercial BTS and it took me a while to find my way. My current employer offers me fulfilling conditions despite a physical disability that limits my ability to move. My integration was monitored and facilitated by an employee tutor and I benefit, by elsewhere, expanded access to teleworking.
"I see training as a way to adjust
collective and personal needs"
Laurent Bouexel
, 62, development manager training
I am responsible for studying training needs and forge partnerships with academic players of the Lyon region. It gives me a good view changes related to business needs and to the expectations of employees.